What is Product Market Fit Analysis and Why is It Important?
In this two-part blog, we will answer the two questions: what is Product Market Fit Analysis  and why is it important to marketers?  In Part Two of this blog we will provide a case study of a company where DesignWorks used this approach to help our client position and launch a new enterprise software product.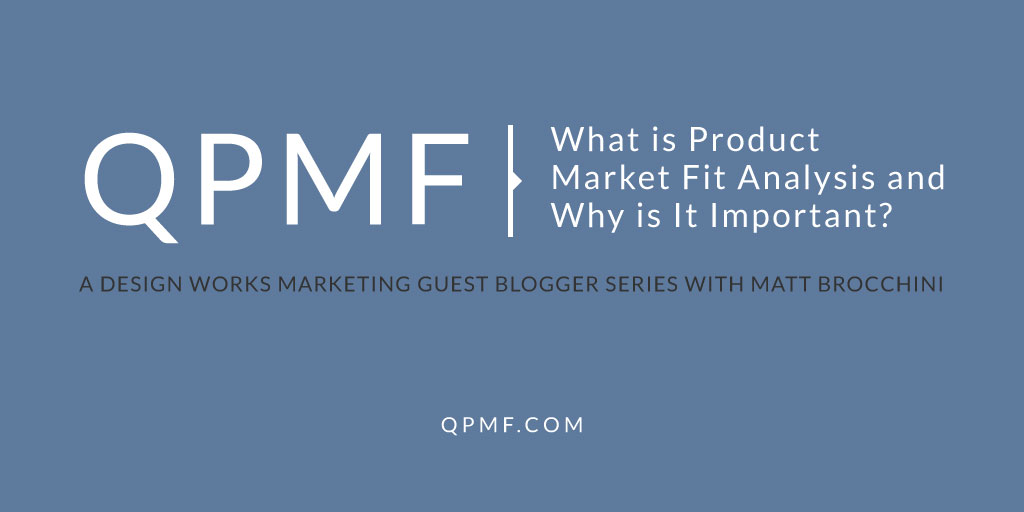 The concept of product market fit has been around for a while but achieved widespread prominence when Marc Andreessen of VC firm Andreessen Horowitz drew a simple Venn diagram to illustrate what he thought was the most important business objective of an early stage company. In the Venn diagram, the first circle was labelled "Product", the second circle was labelled "Market" and the intersection of the two circles was labelled "Product Market Fit". Finding and maintaining product market fit was, in Andreessen's opinion, the only thing that mattered for early stage companies.
While we may not agree that it's the only thing that matters, at DesignWorks we certainly agree that it's one of the most things that matters. In fact, we think it's so important that we've built a workshop-based strategic methodology – DesignWorks' Product Market Fit Analysis – to help marketers figure out how well the products they are promoting meet the needs of their target market and therefore which product messages and benefits they need to focus on promoting.
The DesignWorks Product Market Fit Analysis evolved from work done by two experienced product managers/entrepreneurs, Matt Brocchini and Chris Sorenson, while they were Entrepreneurs-in-Residence at one of the leading Bay Area incubators. As they worked with companies in the incubator, Matt and Chris saw a pattern emerge: while many of these companies had innovative and potentially very useful products, they were often unable to say exactly what market(s) they were targeting and what customers in these markets were looking for from their type of product.
To solve this problem, Matt and Chris created a strategic framework that they called Quantifiable Product Market Fit (QPMF) around these basic questions:
Who is my product for?
What's most important to those people?
What are their alternatives to buying my product?
How does my product stack up against the alternatives?
How do I build and maintain my competitive advantage?
One day, Matt was running Martyn Crew, co-founder of DesignWorks, through QPMF and they had a joint realization. Although QPMF was designed to help product managers position and develop products, it could equally well be used by marketers to understand how well an existing products' features because the better you connect the real desires and needs of your target audience with the differentiated advantages of your product, the better your marketing campaigns will perform.
Working together, Matt and Martyn adapted the QPMF strategic framework to meet the needs of marketers and developed a workshop based methodology that brings together a company's stakeholders with DesignWorks consultants to produce a deliverable that highlights the most important product messages a customer wants/needs to hear to be interested in learning more about your product. Martyn also asked Matt to write a book QPMF – A Marketer's Secret Weapon that explains the methodology and how to use it for companies who prefer to work on this themselves.
In Part Two of this blog, we will look at how one company successfully used the DesignWorks Product Market Fit Analysis to get a management team aligned on what markets they should focus on, what attributes of their product were most important to the customers in these markets and how they should prioritize which features and benefits they should focus on in their go-to-market messaging.
Let's Talk

>
Let's Talk

>