7 Great Ways to Build Customer Advocates
When we take our customers through our Brand Assessment and Discovery process, a portion of the process involves interviewing key stakeholders within the customers' business. One of the team members we try to meet with is the person that is responsible for customer service and support. It surprises me how often we're challenged on whether or not we should spend time discussing support on a marketing project. However, what some B2B companies fail to recognize is the power of influence.
Not much of a reader? Take me to the tips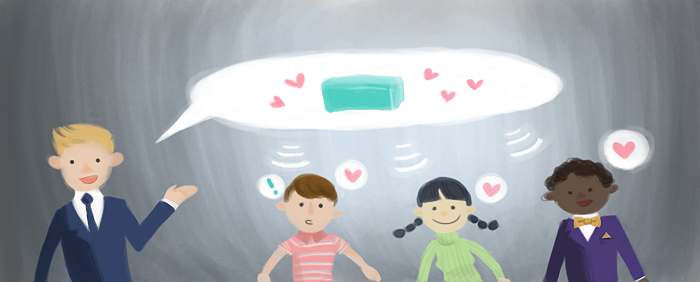 The interesting part is that our jobs as marketers is to tell a compelling business story in a way that ultimately fills the sales pipeline which leads to more customers. We want our target audience to understand and believe in our claims. In reality, a customer cannot really know for certain whether you can back up your claims until they actually become a customer. This is where the missed opportunity lies. If you've done a good job of positioning your company and have laid claim to the things that you're great at, then customers should be the first place you turn to see how you're doing. Customers should also be the first place you turn to spread the word because we know that a third-party recommendation is tremendously more valuable to your prospects than just about any other marketing channel.
Key tip to building advocacy: If you make a claim, be sure you can back it up.
With this in mind, we wanted to leave a few ways that you can build customer advocacy in your business:

Building Customer Advocacy From Your Support Website
Once you've acquired a customers, chances are they interact with your marketing messages less frequently. If they go to your website, often times it's to go straight to your support or account portal. There is a tremendous amount of opportunity to build advocacy from within these portals:
Leverage your support website to reinforce your message and introduce new products or updates. This will help your customers articulate what makes you special and it will keep them aware of changes in your business.
Provide easy opportunities for your customers to share their experiences on social media.
Create a dedicated social media channel for customer support. If there's a problem, tell customers quickly and provide regular updates until the problem is resolved. Customers understand that sometimes problems happen. If you handle those problems with transparency, there may be an opportunity to turn a negative into a positive.
Other Opportunities for Building Customer Advocacy
When you acquire a new customer, send them a welcome email. Inside, reinforce your brand message by setting expectations and providing a way for customers to share their enthusiasm with their social network.
When a customer says something great about your company, ask if you can quote them within your marketing materials. If they agree, send them something nice to show your appreciation. (A $5 Starbucks card can go a long way!)
Leverage customer advocates as a reference to new prospects. Be gracious and do what is necessary to show that you appreciate their time.
Get your customers together in the same room. Host customer appreciation events, conferences, round-tables, or other events where your customers can share experiences with peers.
Customer Advocates – The Ultimate Measure of a Great Brand
Whether you know it or not, customers who are champions of your brand are the greatest marketing asset that you can nurture. Their influence is worth more than any inbound marketing campaign. You cannot build customer advocates without "walking the walk". That's why the job of a good marketing firm isn't to tell lies or manipulate truths. Those tactics may work for a short while, but eventually will do more harm than good. At DesignWorks, our brand strategy process is founded on a deep understanding of your corporate values so we can create an authentic brand story that creates connections and builds advocacy.
For more articles, tips, and advice on branding, marketing, design, social and web marketing, join our newsletter from the footer below.
Let's Talk

>
Let's Talk

>